Advanced dementia care
KOPWA's Home care services provide personalised trained care to our consumers who are living at home. Personal carers are not in your/your parent's home every minute of the day, so it is vital to always observe the physical and cognitive changes that the elderly person is experiencing. The diagram below shows the relationship between the insidious progression of dementia from moderate to advanced dementia, and some some simple signs which you can observe with your ageing partner/parent: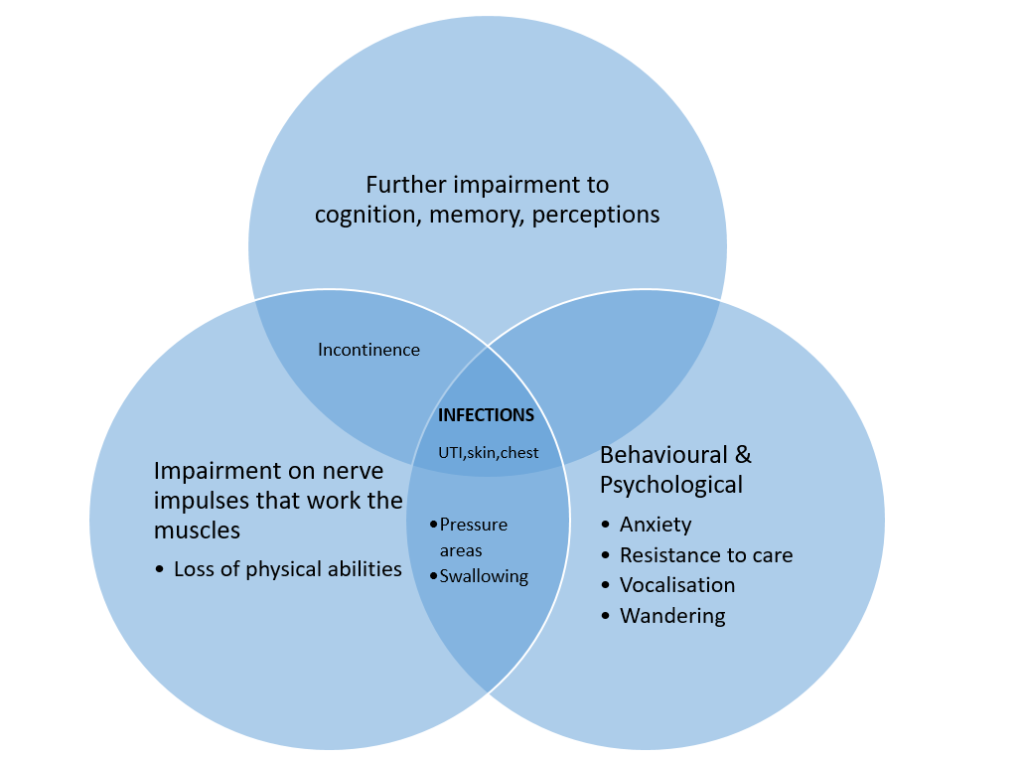 Can they:
express the need to go to the toilet?
locate the toilet on their own?
chew and swallow food
engage in voluntary movement and not remain inactive
In advanced dementia, it is possible that due to the downward spiral of impairment in the cognition, the ability to control bladder and bowel movements that could lead to skin and health infections, become more difficult and/or unaware. As well as incontinence, the ageing skin becomes frail and thin, and may require more observation.
In advanced dementia, the care and support provided are to support any related discomfort and bring relief. KOPWA's care staff are trained to recognise the behavioural, pain and psychological changes. Amongst the staff are champions in dementia and palliative care training who are able to aid in providing quality of life to the residents. For more information on our services, especially in advanced dementia and/or palliative care management, please contact administration@kopwa.org.au or ring 9412 0284.