KOPWA Stage 2 – NEW BEDS OPEN 

KOPWA Aged Care Facility on Sydney's north shore, is estimated to open and welcome NEW residents on Monday 26th September 2022. The new lifestyle development includes additional 44 new residential aged care beds and features a memory support unit for higher care needs, with considered designed surroundings in collaboration with Dementia Australia.

Each luxury residential room has been designed with comfort and convenience in mind.

The new refurbishment has focused on beautiful accommodation with luxury furniture and finishes, state of the art technology, and innovation so our residents can focus on their health and wellbeing, enjoy lifestyle choices, and achieve their person goals.

Book a tour, and come and have a look around.
Call now, 9412 0284.
____________________
Remembering the past

preparing for the future
KOPWA has received approval for the development for the construction of a new architecturally designed building, which will accommodate 102 residents. This new site is an ageing-in-place facility with appropriate technology and breakout rooms that are friendly to residents and staff. The building is specifically designed to respect and respond to the scenery and heritage of the local environment. Ensuring the heritage of Roseville's architecture is preserved and with our residents' individual needs in mind, the facility will have an extensive range of amenities offering plenty of outdoor leisure space. We will also be adding a greater variety of fully-integrated 'in home' services to residents, including but are not limited to:
A visiting doctor or allied health consultation room
A physiotherapy room with appropriate equipment for rehabilitation services
Dedicated multipurpose breakout rooms for residents
A café for visiting families and staff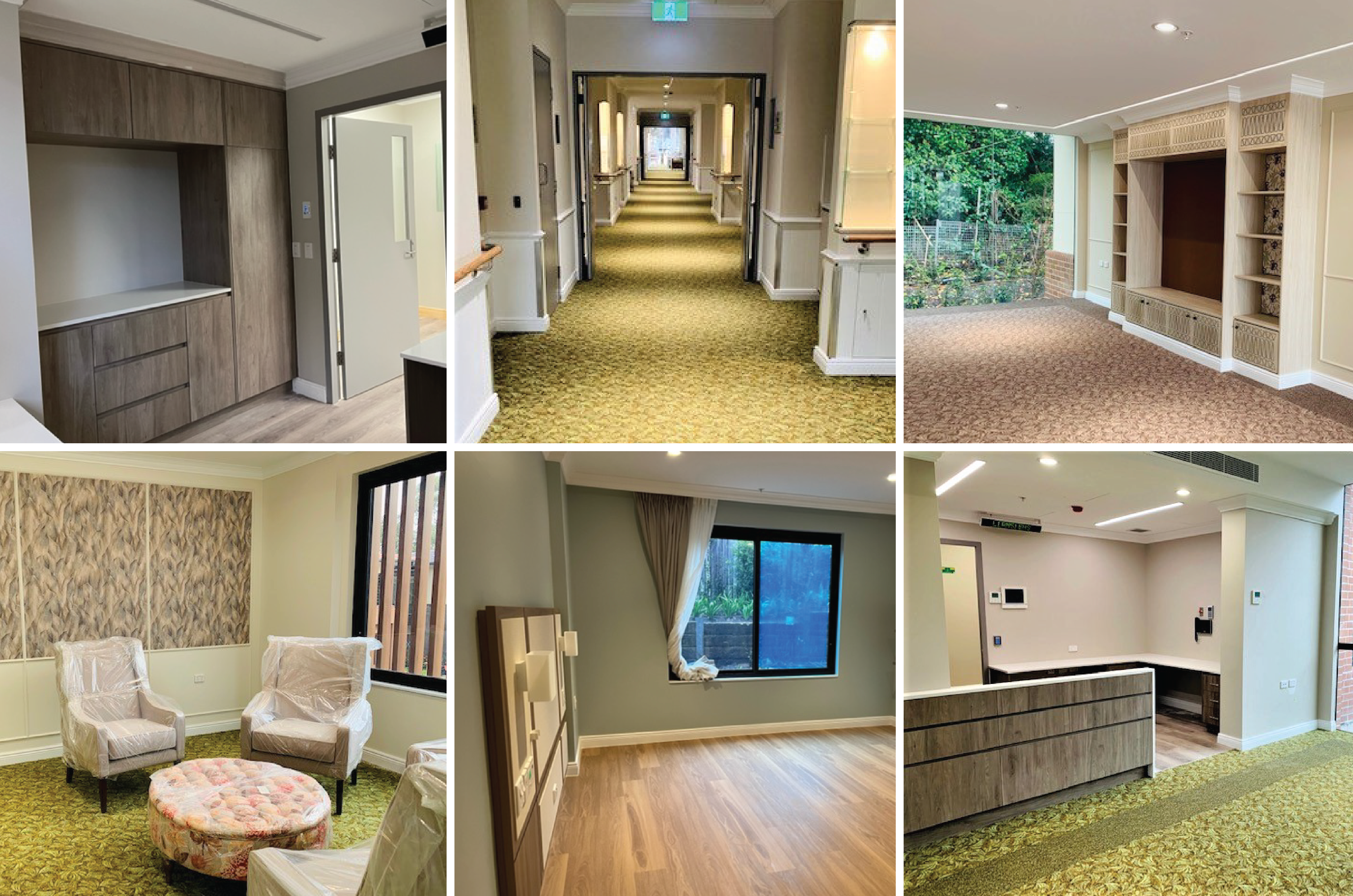 Want to know more about the approved development?