Archbold House
The newly built rooms at Archbold House offers all the comforts of home, high-quality care and an excellent quality of life. We are an accredited Aged Care provider who is extremely committed to the safety, happiness, and health of our residents and we treat all individuals with dignity and respect. Our clinical team provides personalised and best practice care 24-hours a day, while our social activities and outings enable residents to live interesting lives full of joy and fond memories.
Our new facility is certified high Greenstar rating build with plenty of gardens and courtyards for any outdoor enjoyment. There are eight breakaway areas for all residents to become involved in activities or to find a quiet area to meet with family and friends.
In the basement consist of our in-house chef preparing meals in commercial sized kitchen and commercial-sized laundry, and a 32 carpark space.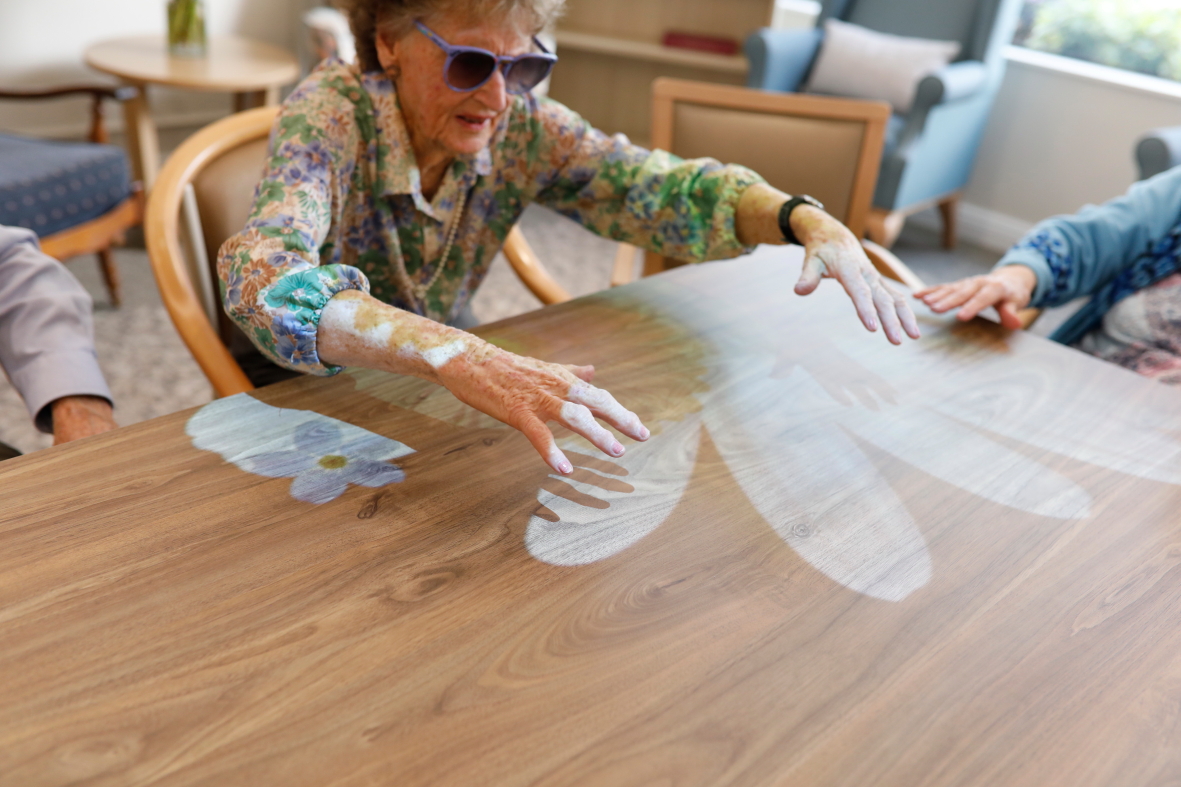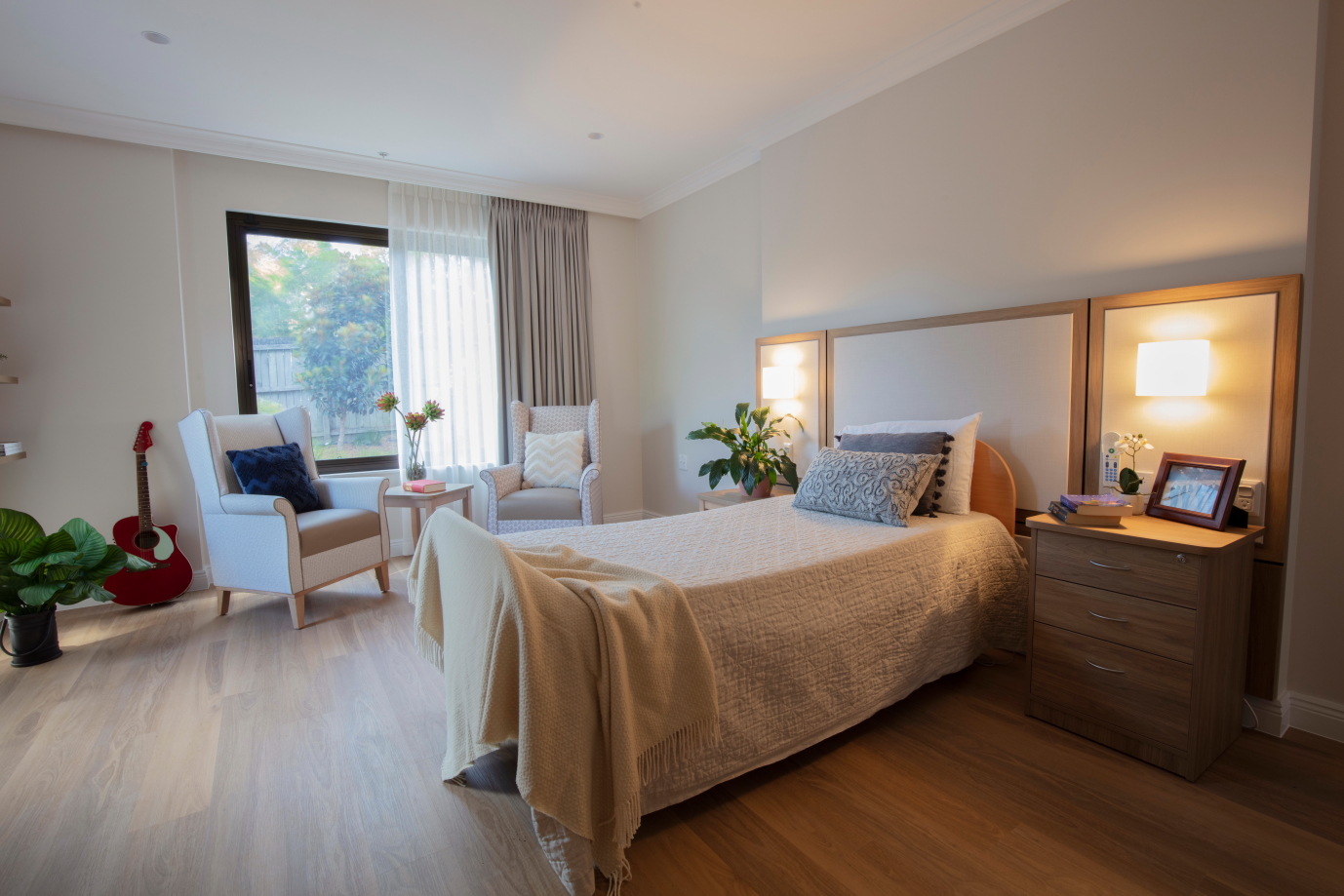 Rooms
Each room has been refurbished for a modern feel, while still providing the warmth you would expect from your own home. Most rooms are bathed in natural light and some even have access to our beautifully manicured gardens. We also have a 24-hour security system, while Advance Nurse Call system is located in each room, bathroom and throughout the facility, ensuring residents are always safe and accounted for. All single rooms offer:
Ensuite bathrooms
Large built in wardrobes
Flatscreen TV (Access to Foxtel)
Reverse cycle air conditioner
The capabilities for ageing in place
We have 50 Deluxe rooms (27.2sqm & 5.1sqm ensuite) on the ground and first floors, and 2 Superior Rooms (one on each floor)
Wellness
We are committed to promoting the three "I"s – Individuality, Independence, and Inclusion. Not only do we look after residents' clinical needs, we want them to continue enjoying the things they love. Our specialised leisure and lifestyle officer specially designs all activities to:
Promote creativity through craftwork and music
Encourage conversations through current affairs, films, books and personal stories
Boost social enjoyment with peers
Encourage movement through light physical exercises
Tovertafel, a magic table that will help our residents to increase their physical activities through the designed games. This equipment increases positive emotions and improves interactions and relationships between residents and staff
From pet therapy to opera singers, we are also visited by a mix of volunteers and community groups, which ensures variety and enhances mental wellness.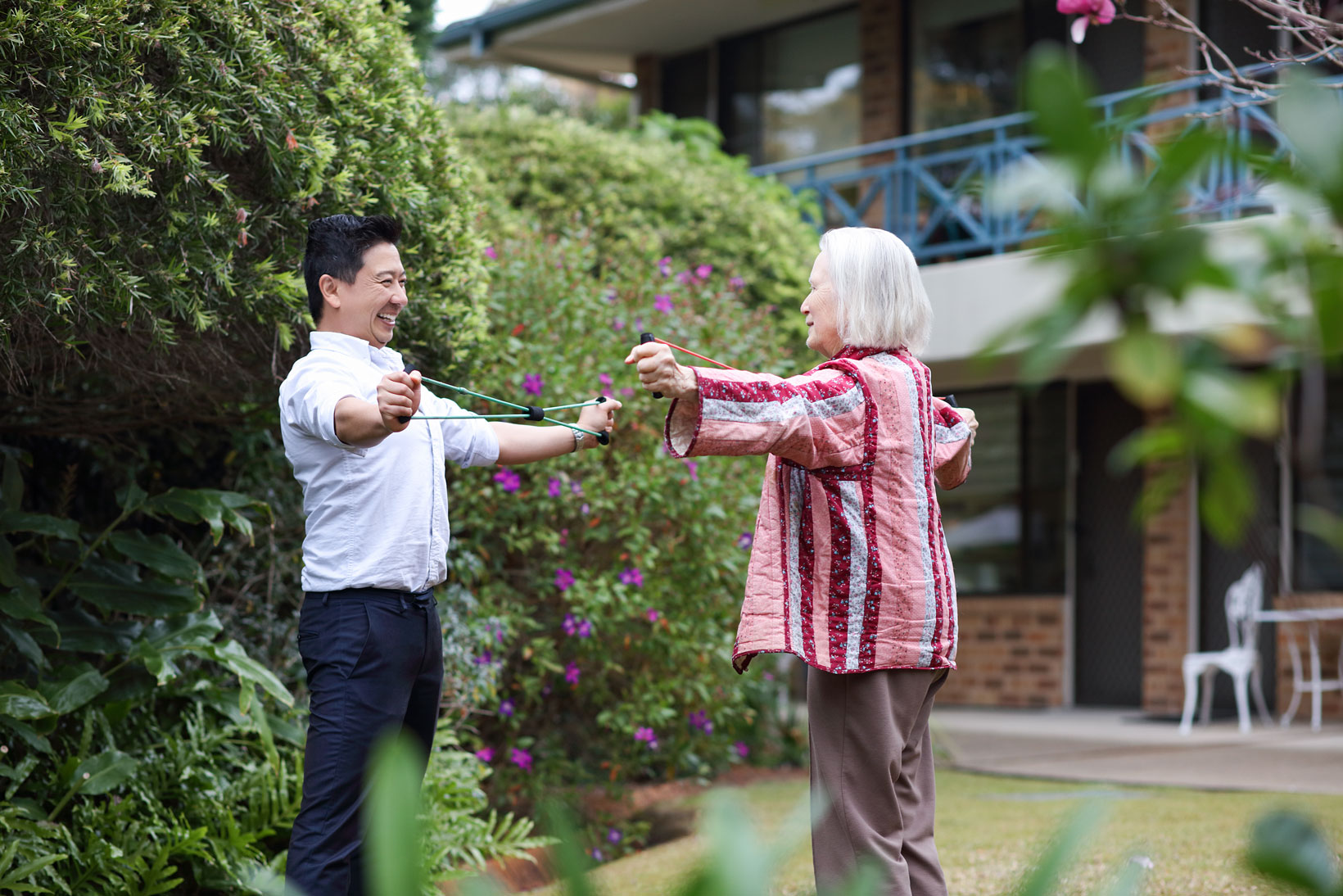 FACILITIES & SERVICES
Client thoughts on KOPWA
"
"
KOPWA has very friendly and attentive staff who gives individual attention to residents on a needs basis. The living environment is clean and efficient. The activities are well structured for residents. Communication between management, care staff and myself are good.

Roger Donnelly

I am proud to call Archbold House my home for there is good care staff to support me. The nurses understand my health needs and care to listen to me. I value my freedom and know I can leave the facility whenever I like, venturing to Chatswood or Roseville shops for a coffee. With Monique's (Art Therapist) help, I discovered that I am good at painting, and enjoy the weekly activity.

Gerald Bayliss